This happens more than one time. I think we have already stand enough to use PayPal and need to find an alter one asap. It is too risk to use it for online shop.
Case is like this: some people go to our store and purchase something, suddenly they think they buy wrong items. And did not email us but open a disputes case and ask for refund. All in 5 minutes.
Once case is open, whatever we reply or we do not reply, it will be automaticlly submit and of course, buyer's favor.
I really understand and willing to refund people for mistake buying from our store, but why the paypal charge us 8USD for dispute fee?! It is terrible.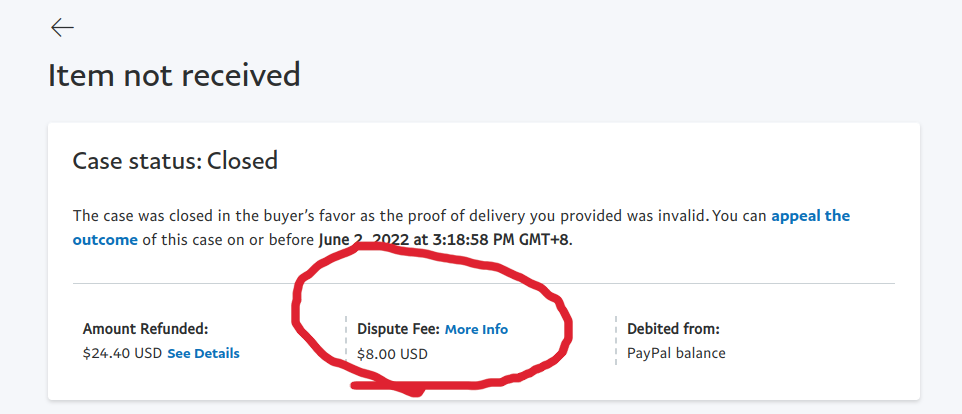 I think move our store to aliexpress.com and use alipay is the only choice…