These days when I read the linux SPI driver code, I find there is no big issue to have two SPI slave device on one SPI master at driver part.
SPI mmc(mircoSD) is mostly used to download, it will take most of SPI traffic.
SPI flash is only used when the system is booting…then unless you change config or download ipk, it is free.
This is the key message in the source: (include/linux/spi.h:335)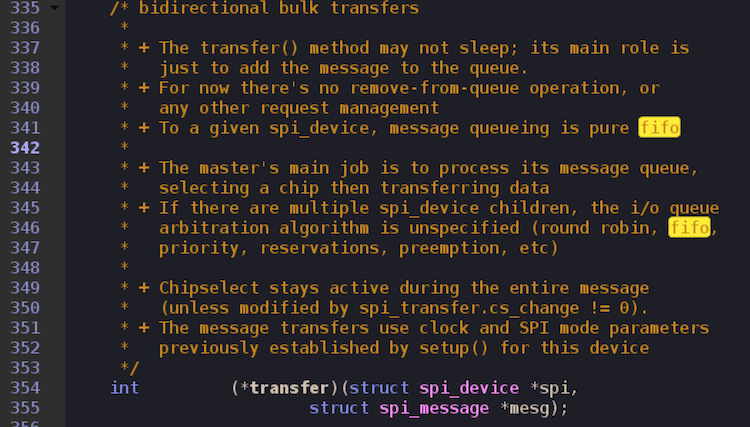 The logic to assign SPI traffic is FIFO. SPI traffic is based on SPI message, that is atomic for one message.(There is a cs_change inside the message structure to break the message transfer, but we will never use that for this simple situation) So even there is heavy load on SPI mmc part, SPI flash part will not be fatal delayed once its SPI message in the FIFO queue.
If there is no other special condition, I think the work I need to do is just change the dts file, add mmc-spi-slot to that dts, and it will work normal.
In the mmc_spi.c, why they leave that note?
Still need to do more research on the source code.