First Merry Christmas! We do not have Christmas but still happy, anyway New Year is coming.
Finally I have chance get back to develop the screen.
PS: this two weeks I am busy on take care of my baby. That should be one of the most hard work in the world.
This is the new board I assemble manually.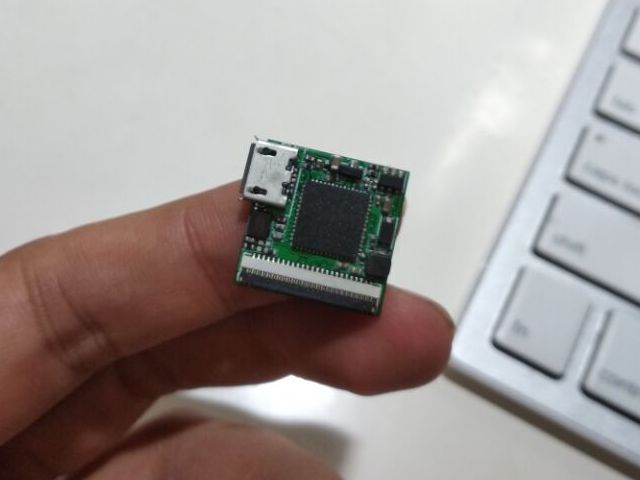 Of course it is very small, I like small board 🙂
But today is not my lucky day, nothing works on this board, USB is not working, even the LCD backlight is not working either.
LCD = data + backlight, data from USB, and backlight from onboard boost DCDC powered by 5V.
Hopefully tomorrow once I wake up, the old Santa man have already fixed it.