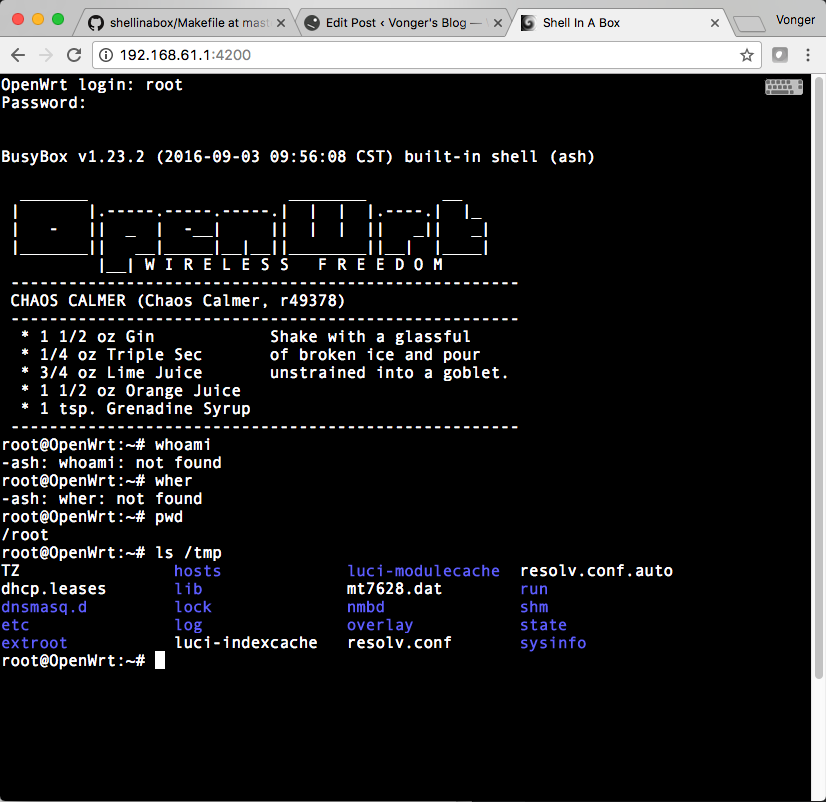 1. Download the package Makefile from https://github.com/paradislover/shellinabox, current version it is 2.19.
2. Put it in openwrt source/package/utils
3. Call "make menuconfig", select shellinabox in Network submenu.
4. Compile openwrt, and upgrade VoCore2 firmware.
5. Connect to VoCore2 by wire or wifi, now we can login to it from browser 192.168.61.1:4200.
Good luck!